You are here
Studio 509 Open House
Date:
Saturday, September 28, 2019
Location:
Hunter Family Education Hall, History Center, 509 E. Deerpath, Lake Forest
Cost:
Free and open to the public
Curious? Have questions? Come to our open house and see our new oral history recording studio for yourself! We'll have examples of actual recorded stories playing on our big screen. Bring the kids—let them interview you! Learn how to upload a story/photo to Studio509 Online. Set up a time to come back and record.
Enjoy light refreshments and the company of other budding storytellers.
Thank you to the Deer Path Inn for supporting this event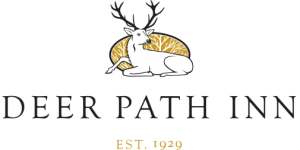 ---
About Studio 509
Everybody has a story. Tell us yours.
We're thrilled to announce the launch of Studio 509, a multifaceted story-telling platform located both in-house at the History Center and online. Studio 509 invites you to share stories about life in Lake Forest and Lake Bluff – to reminisce about the past and chronicle the present. These stories will live on for future generations in our exhibit and digital archives.
And the process couldn't be easier! Stop in and remember for a few minutes. Bring in an old snapshot to be scanned. Post a memory from your home computer. Get nostalgic by scrolling through previously shared photos on your phone.
---
Open House RSVP